Our Accreditations
At Origin, we are dedicated to delivering products of the highest quality, supported by the best levels of service and efficiency. We are well known for our meticulous attention to detail, taking pride in everything we do. This includes not settling for today – we are always learning, innovating, evolving and improving. Put simply, we're on a quest for perfection. It's an ethos that has become the very heart of Origin.
From products to processes, or even our sustainability, our culture encourages continuous improvement. We've put this to the test by going for prestigious accreditations. We are very proud to have achieved these and feel they show our ethical and moral dedication to operate in the best way, not because we are told to, but because it's the right thing to do. Here are some details on what we've achieved so far...

ISO 9001 - Quality
This international standard assesses a company's quality management system. We first achieved this accreditation back in 2013 – so we have a consistent, tried and tested approach to ensuring our products and services meet both regulatory and customer requirements.
We take this very seriously and incorporate this approach to quality into everything that we do, including:
Products – we always aim for a flawless finish through best quality manufacturing. Some of the checks we have in place are:

Supply chain – we inspect every component when it's delivered so that we can be sure that we're using the best parts in manufacture. If we spot anything, it's noted and raised with the supplier.

Production – to ensure that the right level of quality is being reached at every stage, there are quality checks at every station.

Equipment – consistency is key, so we have a robust maintenance schedule in place for equipment and machinery.

Pre-delivery – we review every product before it is packaged to leave us and head to its new home.

Feedback – we wouldn't be able to keep learning and innovating without hearing from our internal and external stakeholders. We are proactive in seeking feedback and using it to make Origin better.
Employee training and development – the more our colleagues know, the better equipped they are to take the right approach to quality and help us to innovate.

ISO 14001 – Environmental
Each of us has a responsibility to the environment, and it's a subject very close to our hearts. We have taken steps to ensure that we are doing things in the right way to reduce the impact of our operations and uphold our legal obligations.
The internationally respected ISO 14001 accreditation measures our environmental management system.
Our responsibility starts from where and how we source our components and extends right through to where they end up. Throughout the process, we aim to be zero waste to landfill and have already put things in place to make this achievable. We take our responsibility to the environment very seriously, ensuring ethical best practice at every stage, as we want our customers to be able to buy from us with a clear conscience. We feel ISO 14001 shows our commitment. Our environmental management system covers:
Targets for waste management and energy – to reduce our impact on the environment. We regularly share information with staff to enable them to make changes to how they work so that we can all be set on the same goal.
Design and lifecycle – from start to finish, our products are designed with recyclability, sustainability and the environment in mind.
Supply chain – we choose suppliers who share our values and work with them to improve our combined carbon footprint. This could mean reducing packaging, or reviewing our drivers' routes so that they pick up materials rather than suppliers sending an additional fleet. We are always seeking out ways to do better.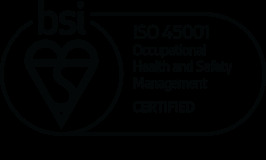 ISO 45001 - Health & Safety
Whether it's through improving homes with our products, or in our workplace, people are at the heart of everything that we do at Origin, so we are very proud to have achieved a triple badge accreditation when we received our latest accolade - ISO 45001.
ISO 45001 recognises our commitment to employee safety and reduction in workplace risks to create a better, safer working condition.
We have spent time reviewing all the activities that go on within the offices, manufacturing centres and warehouses, and have created a full risk log which will link up to our current risk assessments. These are fed back so they can be actioned to be rectified or developed into an improved method of operating.
We actively encourage our teams across the business to report any observations that they have so that we can continue to improve and ensure that safety at Origin is at the best standard possible, for everyone.
This means that you can buy from our range safe in the knowledge that we are minimising risks as much as we can for optimum safety.

BES 6001
The BES 6001 certification is for the responsible sourcing of construction products.
The standard specifies requirements for organisational management, supply chain management, and sustainability management, allowing us to demonstrate our commitment to responsible sourcing and sustainability. It contributes to Origin's sustainability efforts and assures our customers and stakeholders of our ethical and responsible approach to sourcing and operations.
It includes:
Setting clear guidance on sustainability aspects that should be considered when selecting suppliers and manufacturing construction products.
Assurance to brand, customers, and stakeholders that the products being used are sustainable and responsibly sourced.
Enhanced opportunities in a competitive market against uncertified products.
Informed decision-making while selecting suppliers.
Improvement in social and environmental performance.
Promotion of responsible sourcing practices.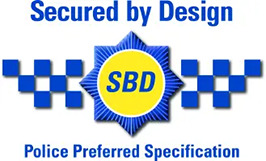 Secured by Design
A national, police-backed standard, Secured by Design, covers security and performance levels for weather, quality and operation on domestic properties. Initially introduced to 'design out' crime, the flagship UK police initiative encourages quality through innovative processes and products.
It's an endorsement which shows that our doors and windows not only deliver in terms of security but that they also meet the rigorous standards of the police. Through initial testing and regular re-tests, along with inspections of our production and manufacturing facilities, we are able to show that our processes are consistent and deliver more secure and reliable products.
To be able to apply, we first needed to achieve:
PAS 24 (Enhanced Security)
BS EN 6375 Part 1 (Weathertightness)
BS EN 6375 Part 2 (Operational and Strength Characteristics)
BS EN 6375 Part 3 (Basic Security)
ISO 9001 (Quality Management)
Our products passed every test, which means you can feel total reassured when choosing Origin.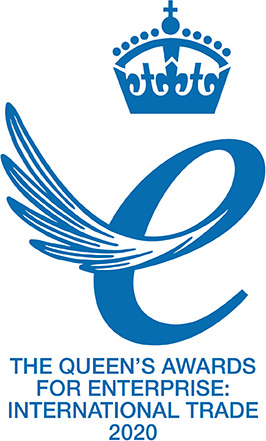 Queen's Award for Enterprise for International Trade 2020
Origin are thrilled to announce that we have been honoured with a Queen's Award for Enterprise for International Trade 2020.
Now in its 54th year, the Queen's Awards for Enterprise are the most prestigious business awards in the country.
The awards celebrate the success of exciting and innovative businesses which are leading the way with pioneering products and services whilst showing their commitment to excellent sustainable development practices.
Victoria Brocklesby, COO at Origin, comments: "This is an incredible achievement and is testament to the wonderful team we have here. Origin started out as a small family business back in 2002, and it's been an amazing journey to have gone on to get to where we are now and be able to receive this incredibly prestigious award. It would not have been possible without the commitment, dedication and support of our staff, partners and stakeholders."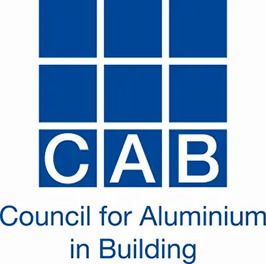 Council for Aluminium in Building
As an authority in the aluminium industry we are proud to have joined the Council for Aluminium in Building. We look forward to sharing our knowledge and continuing to develop quality within the industry with our high standards of workmanship.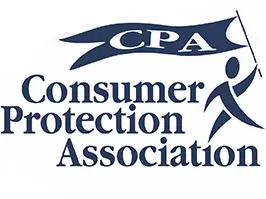 Consumer Protection Association
Origin have been awarded a 5 Year Achievement Award in recognition of our long-standing membership of The Consumer Protection Association. The CPA has recognised our commitment to ensure that customers receive the best possible consumer protection.
Certificate